Keeping your facility clean should be a top priority. However, do you need to hire an industrial cleaning service?
A clean facility brings a lot of benefits to your facility.  It means happier employees and clients, may extend the life of your equipment, and may help you meet your safety requirements.
Should you do it yourself? Unsure if hiring an industrial cleaning service is the right choice for you?
Consider a few reasons why an industrial cleaning service is essential for your business.
1. An industrial cleaning service will have the right tools for the job.
An industrial cleaning service will have access to the most efficient and powerful cleaners.  Especially in today's climate, you want to make sure that your equipment is cleaned, disinfected, and sanitized properly.
Not only will they have the right cleaners, but they will also have the right equipment.  While you may have the basics, specialized equipment that an industrial cleaning service may provide include:
steam cleaners
pressure washers
air purifiers
The risks of having the wrong equipment can be high. It can result in your damaging your equipment, sometimes even beyond repair.
Instead of buying that equipment yourself, save yourself time and money by hiring professionals.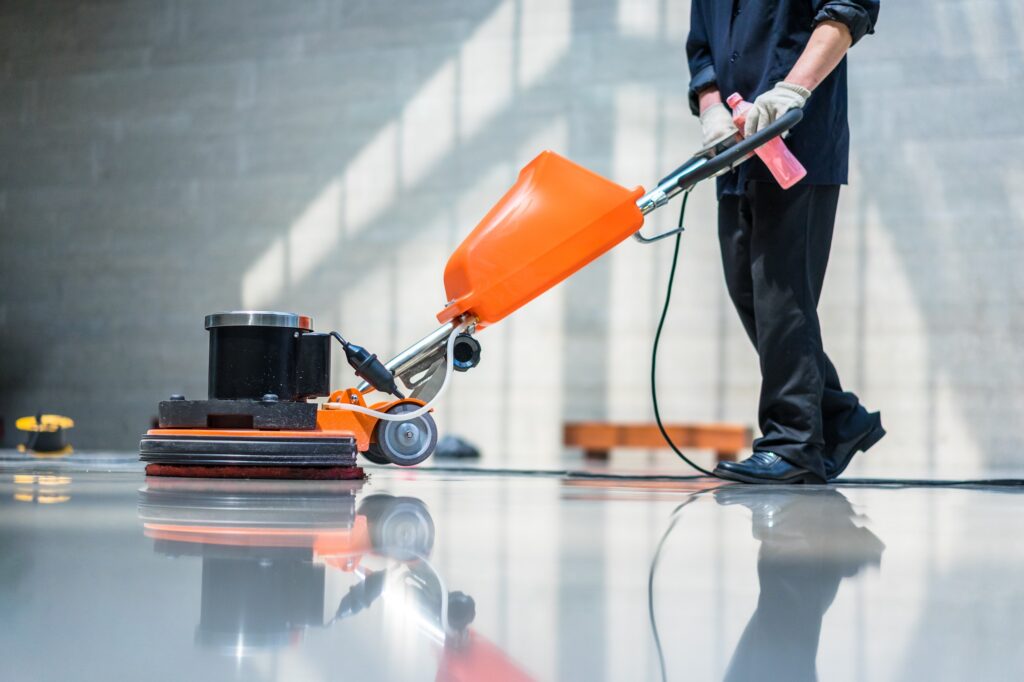 2. Your facility will be more productive.
An industrial cleaning service can clean your facility after hours.  Instead of wasting time having areas blocked off or floors wet, your cleaners can come in when all (or most) of your workers have gone home for the day.
You can schedule your cleaners to come in daily or weekly.
Finally, it will help your employees stay healthy.  Unclean work environments can cause health issues such as asthma and other respiratory illnesses.
With professionals handling keeping your facility clean, your employees can do what they do best.
As well, it has been proven that employees work better within a clean environment.  One study noted:
"Higher objective cleanliness correlates significantly with higher perceived productivity of employees working in office environments … and also with a higher work satisfaction level … A significant correlation is found between the satisfaction of employees with their work as a whole and the perceived productivity; higher satisfaction leads to higher productivity."
3. Hire a professional to get professional results.
First impressions are lasting impressions.  A potential client may associate a messy business with unprofessionalism and pass on doing business with you.
When you hire a professional industrial cleaning service, you can have peace of mind knowing that your facility is ready for any unexpected visitor. You can also feel confident that your facility meets any stringent safety or cleanliness requirements.
Hiring an industrial cleaning service has many benefits to you and your business.  You will notice:
a professional, clean facility
save time and money
healthier and more productive employees
your facility will be cleaned with the right tools and the right cleaning equipment
Of course, the best way to see the benefits of an industrial cleaning service is to see it for yourself!  We would love to talk to you about how we can meet your industrial cleaning needs.