Leather chairs are expensive, and that is why you should take care of them. However, I know that it wouldn't be easy to keep an eye on them because there are a lot of things that demand your attention, so it would be better, in this case, to know what to do in case your leather chair gets stains.
It is easy to remove stains from leather chair, but first, let's talk about leather.
Characteristics of Leather
Leather is one of the strongest materials used for furniture. It is from animal skin, be it of sheep, pig, or cow, among others. Generally, it is durable and lasts a really long time. Nonetheless, not all leathers are the same.
There are different types of leather, and their costs, longevity, and quality depend on where it was from. In terms of leather products, however, those factors also depend on how they were made—it boils down to craftsmanship.
In a nutshell, the characteristics of leather include:
Durable
Flexible
Water resistant
Fashionable
The aforementioned characteristics are among the reasons why a lot of people opt for leather chairs for their living room.
Leather that is used for sofas and other furniture can be pigmented, aniline, or semi-aniline. Pigmented leather is the most common and is the most durable.
Indeed, there are lots of leather chairs out there that are made from high-quality materials, but even the best ones are not resistant to stains. Stains can be acquired from ink, dye, or food, among others, and some stains are more difficult to remove than the others.
If you are here right now, reading this, then maybe you have a leather chair that's stained. I assure you that this guide we have here can help, so you should not worry too much anymore!
How to Remove Stains from Leather Chair
There are a number of ways to remove stains from leather chair, but you should know that not all stains are easy to deal with. But no matter how hard they are to remove, you should avoid using harsh cleaning tools and chemicals so as to avoid damaging the leather.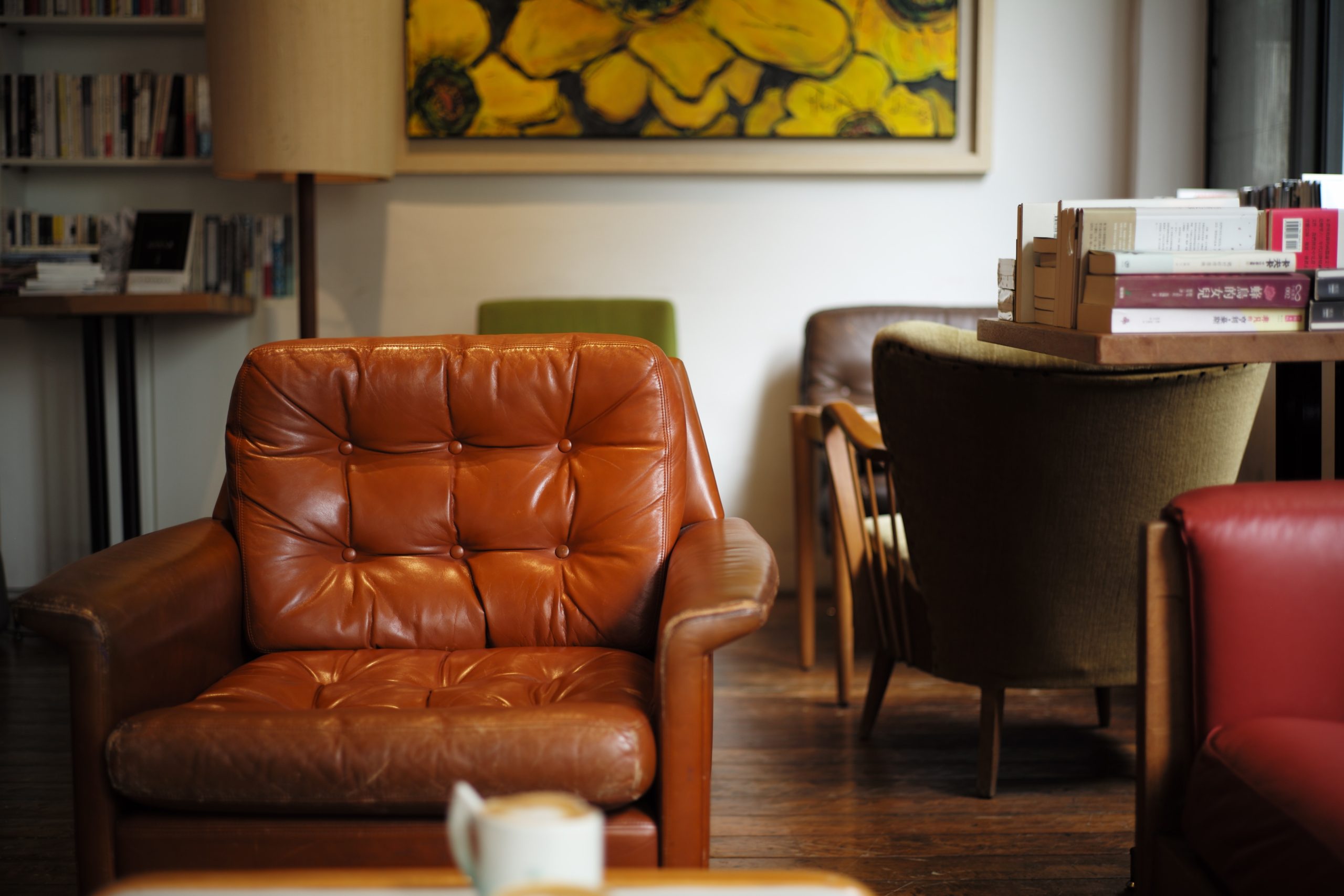 To remove stains from leather chair, one of the easiest ways is by using white vinegar and olive oil. Vinegar's cleaning power is not news as it has already been used several times by a lot of people.
Just mix white vinegar and olive oil in a container, damp a soft cloth onto the mixture, then use the cloth to wipe the stains. Wipe them gently as you'd create more damage otherwise.
You can also use tartar sauce and lemon juice to remove stains from leather chair, and the process is the same as with white vinegar and olive oil.
If you prefer to use store-bought stain removals than use the ingredients that can be found in your kitchen, you can also do that. Just make sure that the one you'd buy is for leather.
If the stains are still there after a few wipes, don't even think of using brushes with hard bristles. It would be much better if you call a professional cleaner, like us!